Top things to do in Prague in April 2023. The new month brings a lot of new and amazing events to Prague! Check out our selection of the 10 best events taking place in April.
1. MINT Market
2. Prague Beer Fest
3. Easter Markets
4. Butterfly Exhibiton
5. Festival Evolution Prague
6. Prague Bike Fest
7. Antique Fair in Prague
8. Prague Half Marathon
9. Comic-Con Prague
10. FOR PETS Fair Prague
During the third April's weekend, on Sunday 16 April, MINT Market will revive Prague's Rasinovo waterfront! You will have the opportunity to buy beautiful gifts from creators and designers not only from the Czech Republic, but also from Slovakia and Ukraine. As always, you may look forward to a wide range of lovingly made handbags, handmade jewellery, organic cosmetics, candles, original paper goods, macramé, porcelain, toys for children and much more.
The first week of April offers a great opportunity to enjoy craft beer at the 5th Prague Beer Festival in Holešovice. Visitors will be able to enjoy not only Czech but also foreign beers, various bands and workshops. And since beer is often accompanied by good food, the organizers have not forgotten about the varied assortment of burgers and other goodies!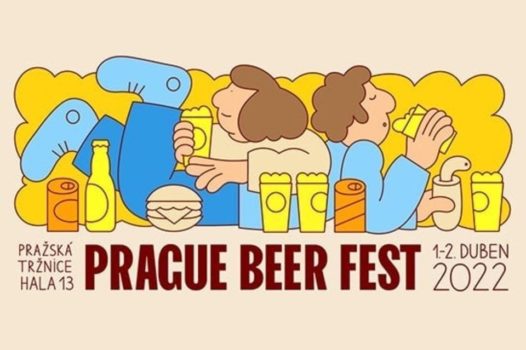 Inherent to spring is Easter and with it, markets where you can celebrate this beautiful tradition. During April, you can celebrate Easter in Prague in various places, such as Old Town Square, Wenceslas Square, Republic Square, Peace Square or Prague Castle. Participants can look forward to folk music, several demonstrations of folk crafts, art workshops for children and many traditional Easter specialties.
Immerse yourself in the world of butterflies at the annual exhibition in the Prague Botanical Garden, which takes place from 7 April to 21 May. See for yourself that these unique and breathtaking creatures are more than just their beautiful wings. You will have the opportunity to see more than 5,000 butterflies during this year's event. The exhibition offers a closer look at the butterfly's body structure, butterfly wings and what the eyes, legs and antennae of caterpillars and adult butterflies look like.
Don't miss this year's edition of the well-known Evolution festival, which will be held at the Exhibition Grounds (Křižík Pavilions) in Prague. From 21 to 23 April you can look forward to a weekend full of quality, healthy and tasty food, natural cosmetics, organic products and inspiration for personal development. You will have the opportunity to either buy the products (with great discounts), try them out, or take part in various movement or meditation workshops.
On Saturday 22 April you will have the opportunity to attend the first edition of the Prague Bike Fest at the Exhibition Grounds. The event is intended for all cycling enthusiasts, but also for all others who would like to try cycling. As the name of the event suggests, you can expect everything related to cycling and bikes. Within the exhibition, you can see and try different bicycles, test zones, adrenaline shows and much more. You will find here many cycling brands from the Czech Republic and abroad.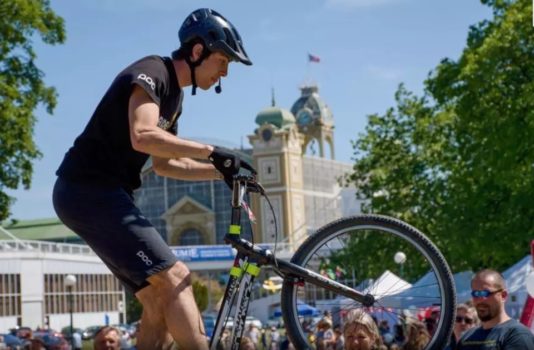 The next (48th) edition of the famous and largest exhibition of antiques in the Czech Republic returns to Prague at the New Town Hall! In its spring version, from 20 to 23 April, you can look forward to the best and most varied offer of folk jewelry and costumes, glass, porcelain and ceramics to antique furniture, textiles, historical weapons and old banknotes and coins. The motto of the fair this time is "Antiques as an investment".
The annual Prague Half Marathon will take place in the Czech capital again this weekend. Join one of the biggest running events in Central Europe either as a spectator or as a participant and you might even break the course record! Participants will run across Prague landmarks such as Charles Bridge, Prague Castle, the Rudolfinum concert hall, the National Theatre, Vyšehrad and the Dancing House.
This April you will be able to enjoy three days of fun at the 4th Prague Comic-con at the O2 Universum! You can look forward to passionate fan groups, video game and board game tournaments, photo shoots, autograph sessions and discussions with international and local actors and artists, workshops and competitions, lectures and presentations, exhibitions and concerts, and merchandise sales for fans. This year's stars are world-famous actors Danny Glover and Brian Cox and comic book creator Jason Aaron.
This month's event is one that no pet lover should miss! From 13 to 16 April, come to the 13th annual pet supplies fair hosted by PVA EXPO Prague! Visitors can look forward to advice and presentation of veterinary institutions, breeders' associations, clubs, kennels and schools. The fair is focused on all domestic animals – dogs, cats, exotic birds, terrarium animals, small mammals, rodents and aquarium animals. Throughout the weekend, you can expect a packed programme including news and trends in feed, veterinary products, cosmetics and pet supplies.
Photo of spring Prague by Konstantin Zhdanov
Here you can find more tips on THINGS TO DO IN PRAGUE.
---