Find out what is going on this New Year's Eve in Prague. Concerts and parties with great drinks and food that guarantee that your New Year's Eve of 2022 will be full of fun and unforgettable memories!
1. NYE Party at MÁNES
2. New Year's Eve concert Prague Philharmonic Orchestra
3. New Year's Party on Wenceslas Square
4. New Year's Eve Roxy Prague
5. New Year's Eve Rock Café
6. New Year's Eve 80's & 90's video party
7. New Year's Eve at Chapeau Rouge Prague
8. New Year's Eve in Jazz Dock
9. New Year's Eve with Ecstatic dance Prague
10. New Year's Eve concert ABBAcz
Another traditional New Year's Eve party will also take place in the Mánes Gallery! Join us for Manifesto Beyond – a party that will go beyond the market, its closing time and your New Year's Eve expectations. On the terrace overlooking the river, which offers one of the best views of Prague, we will toast to a happy new year together and watch the starry sky around midnight. In addition, the organizers have prepared 3 all-inclusive packages full of interesting surprises. All of them include a welcome drink and a midnight glass of champagne in Mánes. Sounds great, does not it?
In case you are looking for a different type of New Year's Eve celebration, you can join the concert of the classical music that will take place at Prague's Municipal House. The programme will be full of great classical music of Bedřich Smetana, Antonín Dvořák, Giacomo Puccini, Johannes Brahms and much more performed by amazing Prague Philharmonic Orchestra (Anda-Louise Bogza – soprano, Friedemann Riehle – conductor), which guarantees a great music experience!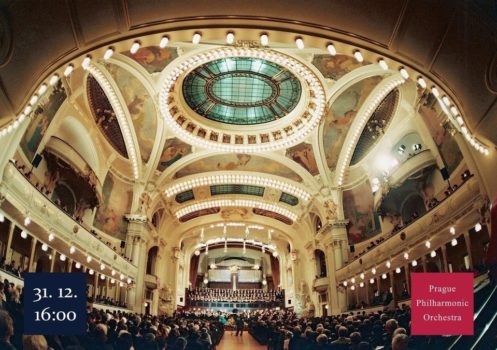 Enjoy the New Year's Eve celebration and the beautiful view on Prague's Wenceslas Square at VR Play Park! The first edition of the festive celebration will bring various great DJs, the well-known count down and the unique opportunity to watch fireworks right in the heart of one of Europe's most beautiful cities. The DJ's will be Steady, Brook (No Sleep Club) and Yenda. Join us for an unforgettable party, say goodbye to 2022 and welcome 2023 in true style.
During the last day of this year you will have the opportunity to join the New Year's Eve celebration with Avatar's blue themed party at the famous Roxy in Prague 1! The party will be a big one as it will also be celebrating the 30th anniversary of the venue with the famous Chris Sadler and Michal C, who will be joined by close friends of the venue SNBM, Subgate, Lumiere, Vilem, Ondřej K and Yannick. Come and say goodbye to 2022!
How else to end such a year than with a traditional New Year's Eve celebration? Come to the famous Rock Café Prague this Saturday and enjoy the last hours of 2022 with disco kings Hello Marcel! During the party, we guarantee that you will easily immerse yourself in timeless beats, funny lyrics with a message and humour to it will really make you dance. Grab your friends and get ready for an epic end of the year!
This Saturday, Lucerna Bar will host the New Year's Eve edition of the popular party, where you can dance to pop music from the 1980s and 1990s. DJ Jirka Neumann will provide the best selection and a great night full of nostalgia and unique video clips projected on the LED wall will enhance the atmosphere of the eighties. Each ticket will include a small Bohemia Sekt to celebrate midnight with your dance colleagues.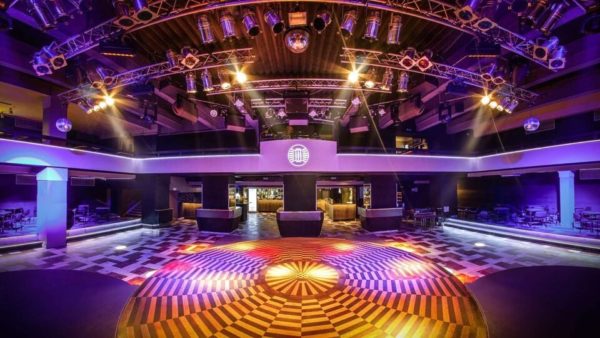 The second edition of New Year's Eve party will be held also at the famous venue Chapeau Rouge Prague where you will have the opportunity to say goodbye to 2022 and welcome new upcoming year 2023! For the party, there is going to be three stages prepared – Live Underground, Dance Club and Bar. You can may look forward to house music, funky, hip hop, latino, rap and urban, but also dubstep, classic hits, techno and dnb. V Chapeau Rouge Prague, you can find the right party for your taste! Let yourself be carried away on the waves of music by talented DJs and delicious drinks!
Come celebrate New Year's Eve at the Jazz Dock! Great musical entertainment awaits you, provided by the energetic musical group Terne Čhave, known for their Romani songs, which are complemented by rock, latino, jazz or dance rhythms. Admission to this event will include a welcome drink, the concert and small refreshments depending on the type of ticket. Come count down the last hours of this year with this great band!
Experience a different New Year's Eve night with Ecstatic dance Prague group who has prepared a rich programme and great guests! You may look forward to healthy vegan food and drink, two DJ sets, rite of passage, cacao ceremony, music jam and much more at Loreto centre. There is going to be three halls – the main hall, where the main programme will take place. In the second hall there will be a tea room, food bar and chillout zone. The third hall will be open for spontaneous programme, music jam and co-creation space.
Enjoy the very best of the famous ABBA during the last day of 2022 and welcome new upcoming year with their great songs this Saturday! The organisers have brought one of the best European ABBA revival bands will perform at the Hybernia Theatre in the centre of Prague where you can expect their hits such as Dancing Queen, Money Money Money, SOS, Waterloo, Mamma Mia, Happy New Year, Thank You For The Music, The Winners and much more.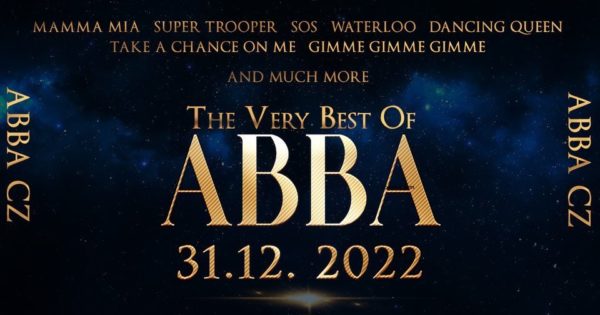 FIND ALL TIPS FOR THE BEST THINGS TO DO IN PRAGUE.
---