The best activities and events in Vienna in December in one place. Find out what's going on in Vienna in December. The best Christmas markets, festivals, parties. Here you can find all tips on the best events and things to do in Vienna in January 2023.
1. Edelstoff Market for Young Design Xmas Edition
2. Harry Potter Exhibition
3. This Human World Film Festival
4. Vinyl & Music Festival in Ottakring
5. Vienna Ice Skating Club
6. TEDxVienna
7. Fashion Flea Market Mon Ami
8. Blues Fever Festival Vienna
9. Irish Christmas Festival Vienna
10. Language Café Vienna
At EDELSTOFF – Market for Young Design Xmas Edition you will find small labels, producers and manufacturers who produce handmade products, in very small editions, that are customized and sustainable. Minimalist fashion with its finger on today's trends. From shoes and bags made from special materials to natural cosmetics, products and kids design. This Xmas edition will also include the usual slew of food trucks to splurge on, as well as some cool DJ tunes in the background to encourage your hedonistic tendencies. A perfect place to find your Christmas gifts!
This winter brings another wonderful event to Vienna – the Harry Potter Exhibition. For young and for old alike, this exhibition brings you a wonderful mix of interactive technology mixed with the original props and costumes from the Harry Potter film series. The exhibition opens up on December 16th and will continue until March 19th, 2023. If you're a fan of the wizarding world of Harry Potter, this event is a must for you. And if you like taking crazy and one-of-a-kind photos, be sure to bring your phone with you charged to the max, as there will be plenty of things to photograph.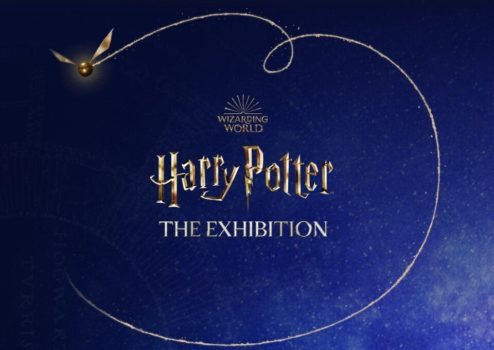 This Human World is returning to cinemas for its 15th edition! Vienna's second-largest film festival comes back! A festival that comes with plenty of powerful messages in powerful films that will have you thinking about how the world works. This festival presents more than 100 documentary and fictional feature films, short films, animations and experimental films with the focus on human rights issues. Prepare to see movies that aim to encourage people to judge and re-evaluate their views and raise awareness about human rights and OUR responsibilities as human beings.
Christmas Market Edition of the Vinyl & Music Festival will be taking place in Ottakring on the first weekend of December. The traditional Ottakringer brewery will be transformed into a music and vinyl hub, where you can expect a huge market for everything related to music. You'll find everything, from vinyl to CDs, posters, and other things that serve as a perfect Christmas present this season. And for the hungry ones, there'll be plenty of food trucks offering a variety of delicacies to munch on. Definitely, a great event where you can spend your time, shop and relax!
For those who like ice skating and Christmas weather, we have a tip. If you do not want to wait for the opening of the annual ice-skating rink in front of the Rathaus, the Viennese Ice Skating Club is your chance to get your dose of sports and Christmas atmosphere. The ice-skating rink is situated at the Lothringenstrasse and is open every day from 9 AM. We think, that this is a perfect way how to spend one's time and have fun while staying active. And if you do not have ice skates, do not worry. A rental service where you can find ice skates of all sizes is available directly at the entrance to the rink. 
Another TED talks event will be happening in Vienna soon! This time under the motto "Turning Points – Our Fututre, Our Responsibility" you'll be able to participate and find out more about issues such as sustainability, science and technology, innovative ideas or even economy, development and humanities. The admission to this event includes all the workshops, talks and discussion and includes catering as well. If you're interested in any of these topics, this is a wonderful chance how to meet plenty of like-minded people and find out a little bit more in the area of your liking.
On Sunday, December 11th you are cordially invited to the Café Mon Ami at Theobaldgasse. Last of edition of their fashion flea market will be waiting for you to offer fashion pieces of all kinds. Shirts, pants, hoodies, dresses, jackets and many other second-hand or vintage pieces will be offered at great prices. Come to the Café Mon Ami and discover unique and trendy clothes sustainably. And because the venue is a café, you can expect plenty of good coffee, tea, biscuits, wraps and even spritzes to be offered as a refreshment. We are looking forward to seeing you there!
Blues Fever Festival is a unique event that combines tradition music festival with various, parties, talks, workshops and music lessons where you can hone your musical skills and get even better at playing. This time, the festival will be taking place from 8th to 11th of December at 2 venues at Absbersgasse. There are 2 kinds of tickets available for purchase. Either one, which will grant you access to all the parties and musical events, or one, which includes also music lessons and workshops. So, if you're a fan of Blues, this event is definitely something you cannot miss. Detailed line-up can be found in the description of the event.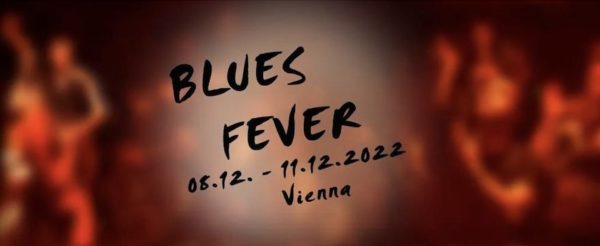 Another event, which can provide the right atmosphere this Christmas season as well as entertainment, is the 25th Irish Christmas Festival. During two days, you'll be able to have a look at artists such as accordion player Emma Corbett, banjo plying Thomas Ahern, dancer Breandan Seoighe and many others. Experience this Christmas in the Irish way and find out a little bit more about the Irish culture. If you're looking for a less traditional Christmas concert, this is definitely the right one! Be sure to check out the whole programme to know what delights await you and your loved ones!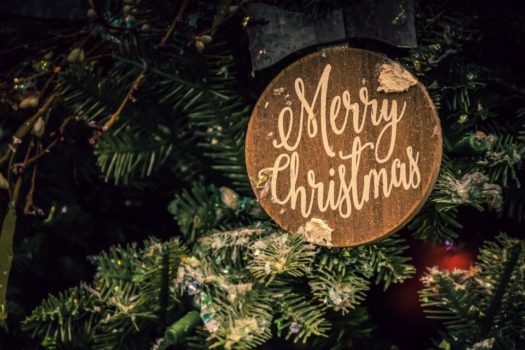 If you want to learn or improve your language skills, this event is a great place to start. On December 8th, you can do just that while also meeting new and interesting people from different cultures and language backgrounds. And where will we meet? At the Charlie P's pub on Währinger Strasse, of course. The BlaBla Language Exchange will begin at 7.30 PM. Whether you come alone or with your friends, you are for sure going to like it here and meet lots of new people. This event is organized by the BlaBla Language exchange club that organizes meeting like this all over Europe.
Photo Karlskirche by @fabolus_vienna
Find all tips for the best THINGS TO DO IN VIENNA.
---