Find out what's happening in Vienna this month. The best events and things to do in Vienna in April 2023. Markets, festivals, parties, exhibitions and much more…
1. Easter Markets in Vienna
2. KOMMUNITY Festival
3. WAMP Design Market Vienna
4. Vienna City Marathon
5. Beer Pong Vienna in Ottakring
6. Gaut&Millau Wine Festival
7. Vienna COMIX
8. Silent Disco Vienna
9. Big Plant Market
10. Vienna Poetry Society
Are you ready for this year's Easter? If you want to experience Austrian Easter traditions, the best thing to do is visit one of the Easter markets that are taking place all over Vienna until April 10. Admire the giant egg at the Altwiener Ostermarkt or the beautiful handicrafts at the Am Hof market. Traditional foods like Easter pinze, lamb and other specialties are offered at all locations. Just pick one and let yourself be caught by the unique atmosphere of the Viennese Easter tradition.
On the first of April, the Festival of Community will take place at the Ottakringer Brewery. You can expect a great meeting with soft and distinctive music, different genres, musicians and singers. We combine our superpowers to create one giant party! One site, a wide range of genres, varied and wild. Become a member of our Kommunity! A fantastic event full of music, variety, and tolerance to experience alone or with friends. On-site refreshments and drinks will also be provided.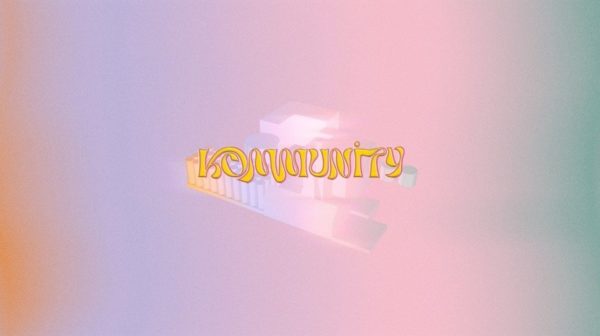 Browse for unique handmade items from small design studios and relax in the chill-out area of WAMP market on the third weekend in April. This free open-air market offers you many interesting handmade products from the fields of fashion, jewelry, accessories, home decor, art objects, children's fashion and toys, as well as a variety of culinary delights. In the adjacent grove on the forecourt of the MQ, a diverse gastronomy area with deck chairs and music will be ready for you to relax after shopping.
Celebrate this month the 40th anniversary of the Vienna City Marathon! On April 22 and 23, you can participate in the race together with other sports fans and enthusiasts. If you don't trust yourself to complete the entire distance, you can choose several shorter routes. Experience the highlights of Vienna at Austria's largest sporting event. This fantastic event celebrates community, fitness and a positive attitude. If we couldn't convince you to run with us, you are welcome to come as a spectator. We would love to meet you there!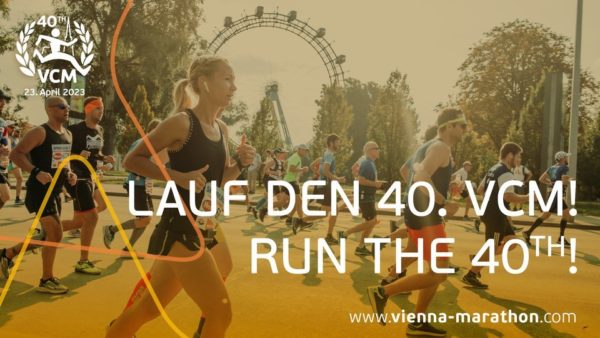 On April 15, a unique and special event will take place at the Ottakringer Brewery. After a few very successful years, the Beer Pong Tournament is coming back to Vienna, offering music, entertainment and, above all, beer and a good atmosphere for everyone who is interested in this spectacle. Buy a ticket and come to this event either as a participant or as a spectator. Whatever you decide, we guarantee that you will not be bored!
On April 14, the annual Gault&Millau Wine Festival will take place at Palais Auersperg in Vienna. More than 70 of Austria's best winemakers will once again present their unique wine creations. Experience the full range of wine at one event! The focus of this year's edition is on natural wines as well as the classics of the winemakers. At this event you will have the opportunity to learn about the latest trends in the wine industry and at the same time meet the top winemakers and taste their wines.
The big event for all comic fans, the long-awaited Comix Festival, will finally take place at METAHall on April 22 and 23. Look forward to Cosplay Outdoor Photoshoot, COMIX Character Award 2023 and many more attractions. Enjoy 2,500 m2 of hall space filled with exhibitions, workshops and talks with like-minded people. All in all, a fantastic way to spend the weekend with your family.
Are you familiar with the concept of Silent Disco? No? Then come to the Weltmuseum Wien and experience the Silent Disco for yourself. At the entrance, you will receive headphones with two different playlists. You can choose between House, Electro & HipHop or Alternative, Oldies & Classics. It's entirely up to you. After that, all you have to do is……DANCE. This unusual but very interesting event is a great way to have fun alone or with friends. Enjoy a night of music at the Weltmuseum in Vienna. This month the ticket includes the exhibition of the museum.
If you like plants, be sure to visit the Great Plant Market, where you can buy plants of all kinds at great and affordable prices. After last month's great success, CAPE 10 is once again hosting the wonderful Great Plant Market. Small or large, with flowers or just green, you can expect a diverse and unique selection of plants for your home or office. What place does not look better when it is decorated with a beautiful plant? And that's why you should not miss this wonderful event!
After a great event in February, the Vienna Poetry Society invites you again to a poetry night! Do you like to read, write, share and discuss poetry?… Then you are cordially invited! The association's mission is to provide a platform and safe space for international writers and poets living in Vienna, primarily by hosting live poetry readings in English. Come and connect with other people's words and stories and encourage the exchange of opinions and inspiration through the medium of poetry!
Photo View of the Rathaus from the Volksgarten in Vienna by @ihab.982
Find all tips for the best THINGS TO DO IN VIENNA.