Top things to do in Bratislava in May 2023. Eventland brings you the best Bratislava has to offer in May – top activities, concerts, festivals, flea markets, cabaret, exhibitions, lectures and much more… Enjoy!
1. Depeche Mode in Bratislava
2. Social Hike Hainburg Wetlands
3. Rača Feast 2023
4. Dove: Daughter and Mother of the Year
5. Urban Market 2023 Spring Edition
6. AFTERD4RK Bratislava
7. Flea Market Drieňová
8. Swing May Ball
9. Methods of Investigative Questioning
If you're a fan of the iconic band called Depeche Mode, see you this May! On May 28th this band will visit Bratislava as part of their Memento Mori tour! Their concert will take place at the National Football Stadium and you can enjoy not only their new hits, but also timeless songs like Never Let Me Down Again, Personal Jesus, Enjoy the Silence, It's No Good and many more. Don't hesitate to buy one of the last tickets for this exclusive concert!
For nature lovers and hiking enthusiasts, a hike through the Hainburg Wetlands is on the agenda this month. This absolutely breathtaking route through the Donau Auen National Park takes you from Hainburg (Austria) to Wolfsthal along the Danube. Wetlands, spectacular river views, medieval castles and even passable caves in the rocks await you. After a move in the fresh air, the organizers invite you to have dinner at a nearby restaurant known for excellent local and international dishes. Join us and experience the beauty of Austria for yourself!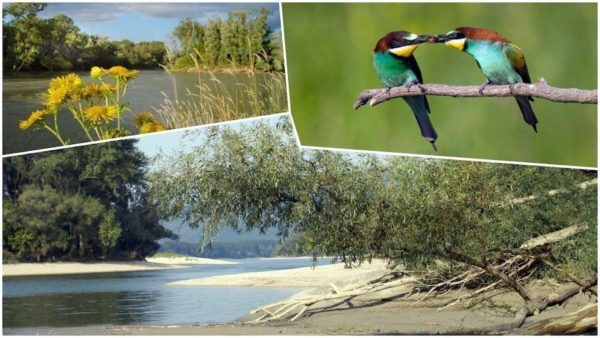 Another great event that awaits you in May is the Raca Feast, which this year will be held on the first weekend in May. Experience a weekend full of traditions and a feast program, performances of dance and music groups, a varied program for children led by the URSUS historical fencing group, a party with a DJ for young people, exhibitions and carousels. Adults can enjoy good wine and delicious refreshments. The highlight of the program will be the performance of Dalibor Janda and, as always, this year there will also be an inherent part of the Rača festivities, namely the competition for the Best Feast Cake.
If you are looking for a unique performance, we have a tip for you! This event will take you on a fascinating journey through the life of a famous actress! Funny stories spiced with career and personal stories performed by one of the best Czech actresses Eva Holubová and her daughter Karolina. Laugh from the heart, cry or think about your life. This unique event will provide you with all this and it is worth it! Andrea Bučko will be the musical guest. Already this month in the House of Culture in Dúbravka.
On the weekend of 12-14 May, Bratislava will host the popular Urban Market event, where you will be able to enjoy a fusion of design, contemporary art and creativity along with a presentation of local fashion. The programme will also be enriched with a number of accompanying activities for children or adults as well as great urban street food. Come and enjoy the weekend, experience something unique and enjoy a nice time with your family or your friends! All this belongs to the great atmosphere of the Urban Market in Bratislava. Already this month and for the first time in Jurkovičova teplarna!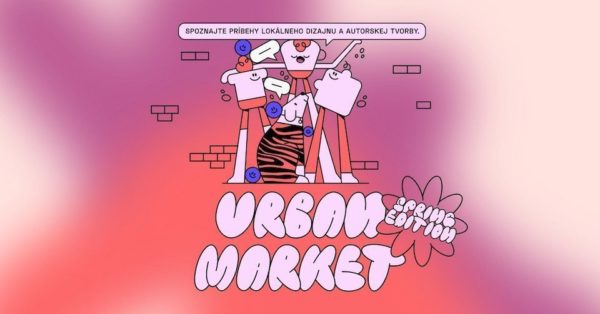 We can't imagine May without good music and parties. Already on May 6, the AFTERD4RK event full of the best techno beats you can imagine will come to Bratislava! The star of the night will be the French representative of the industrial rave wave Nico Moreno, who will surely create the right atmosphere worthy of any good techno party. Of course, you can also look forward to many other names, including Yuhos, Dark Euphory and more. Don't hesitate to stop by the Majestic Music Club in Bratislava on May 6.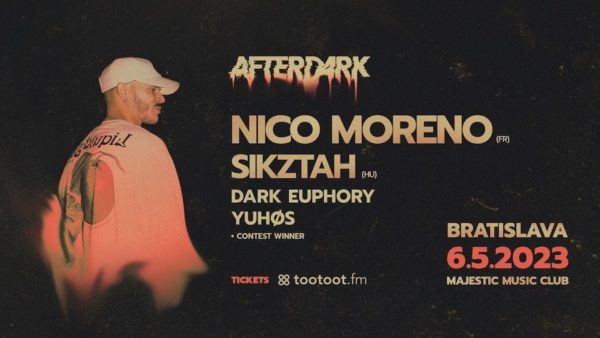 It is tradition that the first Saturday of the month belongs to Burzoblšák, and this month will be no different. On Saturday, May 6, stop by this community event and support an eco-friendly swap of clothing as well as handmade items, records or antiques. After all, who wouldn't already want to find and take home something beautiful and, most importantly, organically sourced. Of course, there will also be refreshment stands.
Great atmosphere of famous May dance parties, energetic jazz and swing music that will get your blood pumping and a night full of dancing, all this awaits you at the Bratislava SWING MAJÁLES! Of course, there will also be many delicacies to enjoy as well as refreshing drinks to put you in the right mood! The right music will be played by the swing orchestra FATS JAZZ BAND and the evening will be refreshed with a fashion show of original historical clothing and even a B-SWING dance school where you will learn the basics of some period dances.
If you are a fan of the true crime genre and are fascinated by psychology, the Interrogation and Information Retrieval Methods workshop is the right event for you. At the end of May, there will be a lecture at the V Club where you can learn more about methods of investigating criminal cases and how to gather information. The lecture will be led by criminal psychologist Ondrej Kubik, who will introduce us to the world of criminal investigation and criminal police. At the event you will also learn things such as the difference between interrogating juveniles, adults and people with lower intellect.
Find all tips for the best THINGS TO DO IN BRATISLAVA.
---