Advent is here again, and we have compiled a list of the best and most interesting places to visit this Christmas in Vienna. Enjoy!
1. Advent Magic Klimt Villa
2. Christmas in the Forest
3. Christmas Market at Schloß Schönbrunn
4. Christmas Market at Stephansplatz
5. Christmas Village Belvedere
6. Christmas Village at Maria-Theresien-Platz
7. Christmas Market Spittelberg
8. Advent Market at Karlsplatz
9. Christmas Market Rathausplatz
10. Christmas Market am Hof
The Klimt Villa Adventzauber 2022, which takes place on all Sundays in Advent from 10 a.m. to 8 p.m., is one of the most beautiful places at this time of year. Guided tours of the Klimt Villa and the special exhibition "Klimt Lost" are offered on three dates. In addition, in cooperation with the label KLIMT DELUXE, a small but fine art market will be held in the salon of the Klimt Villa, offering creative and unique Christmas gifts. You can also end your visit to this market with homemade punch, mulled wine, snacks and live music.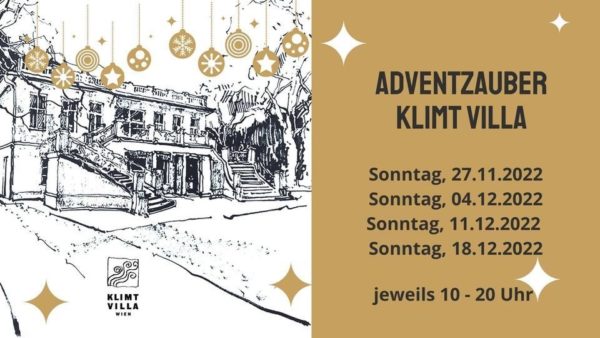 The Christmas market in the forest is the ideal Christmas experience for young and old. A must for all who seek the magic of childhood away from the commercialism of the Christmas season. In this forest you can find things that are rarely found at other markets in Vienna. Food trucks from all over Austria offer selected food and decorative items in small wooden huts set up along the forest. Children and adults can make unique Christmas decorations in various workshops. Registration for the workshops is required!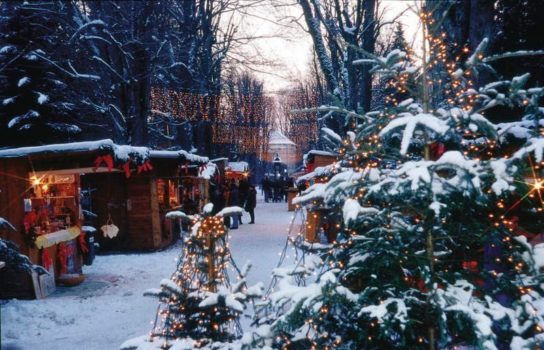 Until January 4, the Culture and Christmas Market at Schönbrunn Palace awaits you with a unique flair in front of the imperial palace. Many gifts, handmade crafts and snacks are offered. Mulled wine, chestnuts and other delicacies are a must. Put on your best winter coats and check out this enchanting and magical Christmas market in front of one of the most magical and magnificent landmarks of Vienna. As always, a huge Christmas tree will be placed in the center of the market.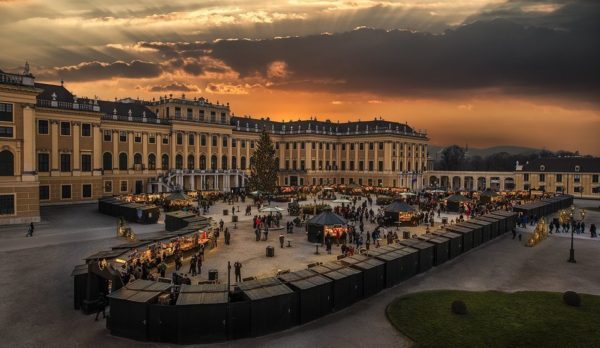 Around St. Stephen's Cathedral, the most elegant and noble Christmas market takes place under the motto: "Contemplative, traditional and different". With its high quality, Austrian and refined products, this market is a highlight in the Advent season that many people visit to enjoy the Christmas atmosphere and their delicacies. The cathedral provides a beautiful and cheerful atmosphere in which to enjoy the time and experience the Christmas atmosphere so typical of Vienna.
Numerous sales boots offer fine handicrafts and unusual Christmas gifts, while the punch and mulled wine variations of the highest quality promise real treats for the palate. As always, the diverse range of musical groups will provide the necessary pre-Christmas atmosphere. The market will be open daily until December 26. Yes, even on Christmas Eve, but only until 4 pm. So dress warmly and stroll through the numerous stalls with mulled wine, handmade products and much more.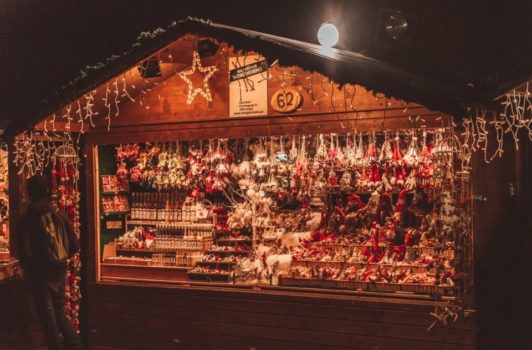 The Christmas village in the magnificent park between the imposing Museum of Art and Natural History invites visitors to browse for unusual gift ideas and traditional arts and crafts. Well-known gospel choirs and music groups provide a Christmas atmosphere. Mulled wine and other hot drinks to warm up are available for purchase in numerous variations at reasonable prices. The market will be open daily until December 26. Take your loved ones with you and visit the Christmas Village, which is set up between the Natural History Museum and the Art History Museum.
For 26 years, this Christmas market has enchanted visitors from Vienna and all over the world with handicraft and culinary delights. This year it will once again take place in the most beautiful ambience of the original baroque suburb of Spittelberg in Vienna's 7th district. The market will be open from November to December 23, 2022. Be sure to visit it, you will not be disappointed. Lots of stalls with gifts and goodies to buy and enjoy. This is the Spittelberg Christmas Market.
The Art Advent Market on Karlsplatz stands out from the crowd of Christmas markets around the Altstadtring. All the arts and crafts on offer here are handmade and of the best quality. There is also a large focus on organic products here, including organic Glühwein and Punsch. All vendors have been specially selected to ensure the best quality of this amazing and certainly unique Christmas market in all of Vienna. Located directly in front of the Karlskirche, it offers a wonderful and extraordinary atmosphere.
Visitors can expect a balanced and varied mix of high-quality handcrafted gift ideas, exquisite culinary specialties and a unique cultural program for young and old. All this is offered by the Christmas market on Rathausplatz directly in front of Vienna's City Hall. The traditional Christmas tree with the glowing hearts will be there as always, as well as the ice skating rink where you can practice your figure skating skills amidst the beautiful Christmas lights. This year again this market will be the highlight of the Christmas season in Vienna.
The scent of cinnamon and lavender is in the air. Traditional and many new stalls with art, handicrafts, Advent decorations and precious kitsch invite you to the Christmas market at the farm curated by ORF. Incense, honey products and stalls with hand-woven woolen clothing provide a cozy feeling. So if you're looking for something special, you'll find it here. Christmas lights, the smell of cinnamon and hot chocolate, maronis and much more await you at this place. Definitely a wonderful place to take your kids and loved ones.
Photo Christmas markets Vienna by @irkkuliri
Discover with us the best tips on THINGS TO DO IN VIENNA.