What is happening in Bratislava this month? Discover with us the best events and things to do in Bratislava this month. Christmas markets, food festivals, concerts, events for children and much more…
1. Christmas SAShE x Tržnice Nivy
2. White Christmas by Lucie Bílá
3. ÚĽUV Craftsmen Days
4. ČŠOB Winter Series
5. Flea Market Drieňová
6. Bratislava Design Week
7. Simply Red Bratislava
8. Fragile Christmas Concert
9. Nikola Tesla Endless Energy
10. Cuban Night
11. Friends Quiz Bratislava
12. Flamenco Night
13. Wicked Hip-Hop Party Bratislava
14. Faunia Bratislava
Make the Christmas season more enjoyable with beautiful handmade products from the SAShE workshop already this month! This 3-day holiday of handmade creativity brings you a unique and rich variety of ideas to delight yourself and your loved ones. Of course, you can look forward to great pieces for adults and children, jewellery, natural cosmetics and many stylish accessories to beautify your home or office. There will also be toys for the kids and, for those who are hungry, plenty of great and tasty snacks.
Fans of Czech music and Lucie Bílá will be in for a treat this month! On 16 December you can look forward to meeting perhaps the biggest star of the Czechoslovak pop scene. Her annual Christmas concert is always something unique and it will be no different now. Accompanied by an orchestra and pianist Petr Malásek, Lucie will sing her best-known and most beautiful Christmas songs. Don't miss this unforgettable musical experience and buy yourself a  tickets for her concert at the AXA Arena in Bratislava.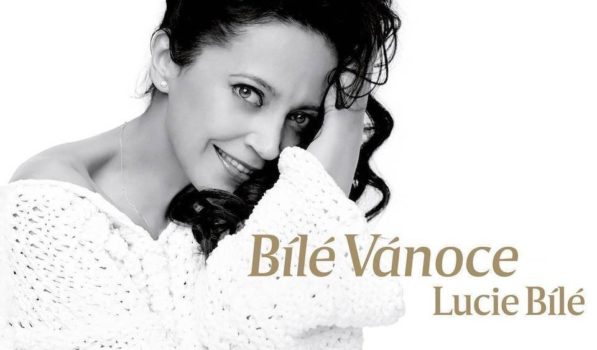 The weekend before Christmas has something special in store for you! Come together with your family and children to enjoy the festive atmosphere, meet friends or colleagues on the heated terraces of the Winter Tyršák and make yourself happy with a unique and especially original gift from the producers of ÚĽUV.  Wooden, ceramic, wire or felt. Beautiful and traditional gifts made of various materials suitable for young and old. We are sure that everyone will find a gift here!
If you like sports, even in winter, we have an event that you will enjoy. The ČSOB Winter Series is an event for athletes, young and old, experienced and beginners, who like to run and exercise their bodies in preparation for the ČSOB Bratislava Marathon, which will be held in the city in spring 2023. You can run a 5 or 10 km course and test your skills and fitness. Of course, you can also take part online, where you can measure the distance yourself. All participants will receive a medal with the symbol of one of Bratislava's landmarks as a reward.
It is a tradition that the first Saturday of the month belongs to Burzoblšák, and this month will be no different. On Saturday, December 3, you'll be able to stop by this community event to support an eco-friendly swap of clothing as well as handmade products, records or antiques. After all, who wouldn't want to find and take home something beautiful and, most importantly, organically sourced. Of course, there will also be refreshment stalls, in case you get hungry after the endless search for the best pieces. This month's Burzoblšák is already waiting for you!
From 7 to 14 December, the Design Week will take place in Bratislava, where you will be able to see a variety of design pieces from professionals as well as students and design studios. The theme of this year's festival is FRAGILITY. This is the spirit of all the exhibited designs, which aim to emphasize the transience and delicacy of our life and the things in it. Artists such as Nikola Čemanová, Katarína Raškovičová, Furnicoolture and others will present their designs.
Enjoy Simply Red LIVE in Bratislava this month! The English band Simply Red, led by lead singer Mick Hucknall, is one of the best-selling pop groups of all time. During their tour, they will stop in the biggest capitals of Europe and Bratislava will be one of them. Already on the 3rd of December you can look forward to their concert at the NTC Arena where they will play songs from their new album "Blue Eyed Soul" as well as their most famous and greatest hits like Holding Back the Years, Fairground, Stars, For Your Babies, and others will be performed.
Fans of the acapella genre have a lot to look forward to! The Slovak band Fragile will make this year's Christmas more pleasant with their concert of well-known Christmas hits at the Šimák Castle in Pezinok. This unique setting will complete the atmosphere of the vocal performance of this group and will be an experience that you will not forget so quickly. As members of Fragile you will be introduced to well-known personalities, including Soňa Norisová, Braňo Kostka, Helena Krajčiová, Slavo Košecký, Martin Madej, Jozo Hečko and others.
If you love theatre and would like to experience something special this month, we have a tip for you. Nikola Tesla Infinite Energy is a Hungarian musical about the life and inventions of the world-famous inventor. This guest musical is performed in 2 acts in the Hungarian language with Slovak subtitles and will present you the life journey full of Nikola Tesla's sorrows.  This spectacular and dynamic work is sure to be a great way to spend your free time and also experience and see something new and uncharted.
Come have fun and wiggle your hips at KC Dunaj for their most popular Latino party. Close your eyes and let yourself be carried away by the music to the rhythm of seductive salsa, rumba, mamba or reggeaton. The music will be provided by DJ Mario and Chocolino, whose playlist is guaranteed to get you into the swing of things. Come and enjoy the lively rhythms of Latin America and dance your heart out on the dance floor with your friends. In addition to great music, delicious and refreshing drinks worthy of any Latin party await you during this Cuban night.
One of the great events from KC Dunaj is the Friends Quiz, which will take place on Sunday, 11 December. Get a team or a group together and come and compete for great prizes and have fun with people who love this cult series so well known to Slovaks and the whole world. Answers will be recognized in both languages. The quiz has been prepared and the evening will be hosted by PC gaming, sci-fi and fantasy enthusiast, Miro Neumann.
Red Cat Cabaret has prepared a packed programme for you in December as well. Most recently, they have prepared for you a music and dance show in the style of Flamenco. Temperamental performance full of southern rhythms, colourful and extravagant costumes and perfectly executed dance creations. You can experience all this during a Flamenco evening at Red Cat Cabaret. David Bílek will take care of the singing and guitar playing.  So, don't hesitate, and be sure to stop by the RCC and enjoy a sip of Latin America.
Already on the 3rd of December a great Hip-Hop party will take place in KC Dunaj where you are guaranteed to have a good time. Come and shake your body and hips to the rhythm of music genres such as trap, dancehall and R'n'B.  Come and soak up the atmosphere of street gangsters and American style. You can look forward to DJ Tono S., Conspiracy and Petijee. Experience a proper Saturday in KC Dunaj on Nedbalova Street in Bratislava on the first weekend of December. You definitely won't regret it!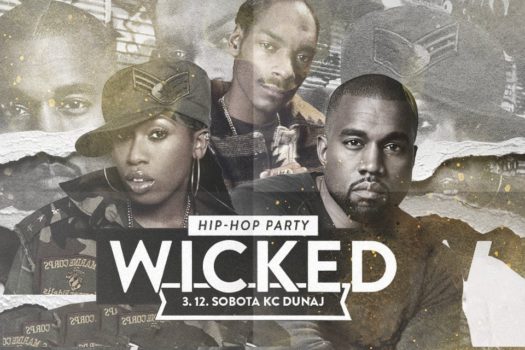 Do you like animals? If so, we would like to invite you to the largest exotic animal exchange in Bratislava. Take your kids and come and see different kinds of exotic animals, such as snakes, geckos, lizards, fish, snails, etc. Visitors will be able to meet aquarists, terrarians, exchange their experiences or get advice. There will also be sales of aquatic plants, branded food, aquarium products, medicines and equipment for terrariums and aquariums to make your pets feel as comfortable as possible.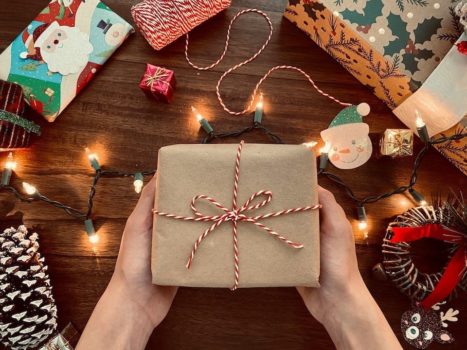 Photo: @unwelcome_guest
Find all tips for the best THINGS TO DO IN BRATISLAVA.
---