Vertical pavilion Pavillon de l'Arsenal, 21 Boulevard Morland, 75004 Paríž, Francúzsko
28.06.2019 - 01.09.2019
This spectacular 13-meter high climbing wall invites experienced sportsmen, amateurs and beginners to come and learn all summer long and climb to the top of the glass roof of the main exhibition hall. From 5 years old! Location : Pavillon de l'Arsenal, 21 Boulevard Morland, 75004 Paris, France Dates : From June 28 to September 1 Time: Tuesday to Friday from 5pm to 7pm, and Saturday and Sunday from 11am to 1pm and from 2pm to 7pm Price: free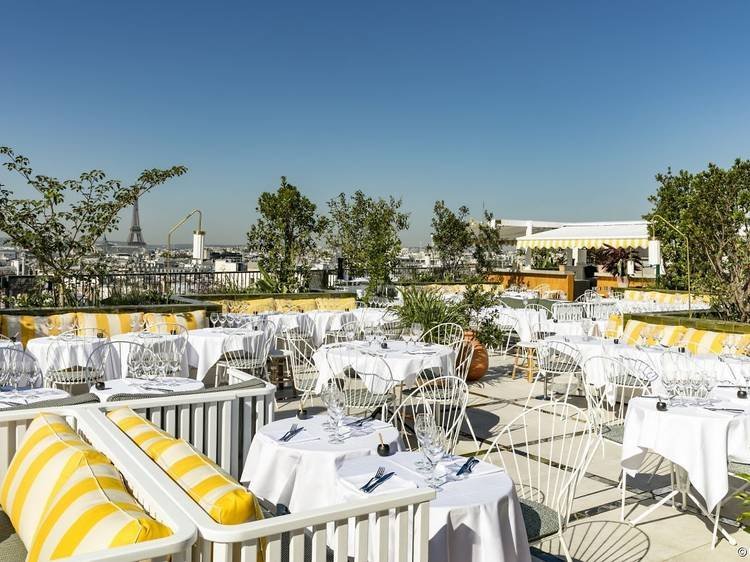 Top 3 rooftops in Paris Paris, Francúzsko
01.07.2019 - 31.08.2021
Le Perchoir A vast bright roof, with comfortable benches covered with mismatched pillows, large convivial tables, disparate chairs... Here and there, crazy plants and aromatic herbs! Place: 14 Rue Crespin du Gast, 75011 Paris, France Perruche A 500 m² restaurant-bar, an oasis of greenery nestled on the roof of Printemps Haussmann, far from the nois, far from the pollution and also from the exhaust pipes...
The Menagerie, the Botanical Garden and Zoo 75005 Place Valhubert, Paris, Francúzsko
31.07.2018 - 20.08.2019
Are you looking for a family outing that's both fun and educational? Why not visit the Ménagerie du Jardin des Plantes? This zoo, created in 1794 at the heart of the capital in a former royal garden, is one of the oldest zoos in the world when it comes to its architectural heritage...